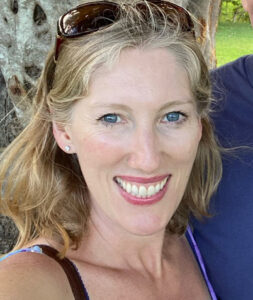 Lisa Creffield is an experienced business and technology writer and videographer, who has pioneered online video and written content for two decades.
She has worked in the UK, Australia and Dubai as a TV producer, video-journalist and reporter. Lisa can offer the following areas of expertise:
content, copywriting and journalism
videography
media training
You can find Lisa's recent blog posts here. On Writing there is a selection of articles commissioned by publications and clients, and on Video there are examples of videography work. Lisa is Managing Editor of BreakTheFuture.com which covers news and views for the Digital Age.
Lisa is a co-founder of Self Publishing Australia, a community hub to provide support and information on self-publishing, with associated LinkedIn and MeetUp groups.
Lisa is also a director of the Virtual Centre for Late Antiquity. This is a not-for-profit organisation established to promote research and understanding of late antiquity.
You can contact Lisa at [email protected]
Twitter @lisacc