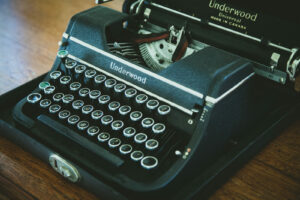 These are approximate rates for business writing, content writing, copywriting and editing. Please note that this is intended as a general guide only, as every project has different requirements.
I have worked as a news and business journalist, writer and copywriter for 20+ years. I can cover most industries, and have particular experience in finance, technology, SMB and innovation. I'm always happy to discuss your individual needs, and larger amounts of work and/or regular work is typically at a discount to the below rates.
You can find my rates for videography here.
| | |
| --- | --- |
| Service | Rate |
| Content writing/copywriting | AUD$100 +GST per hour |
| 600-800 word article | AUD$450 +GST |
| Short blog (300-500 words) | AUD$300 +GST |
| Case study (600-800 words) | AUD$500 +GST |
| Press release (excluding distribution) | AUD$500 +GST |
| Press release (including strategy, distribution, media follow up, reporting) | AUD$6000 +GST |
| Webpage copy | AUD$150 +GST per page |
| Whitepaper | From AUD$1500 + GST |
| eBook | From AUD$1500 + GST |