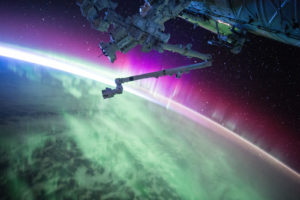 Sick of hearing yet another futurist spout the same spiel about Big Data, IoT, AI, automation and self-driving cars? Here are five different future predictions that may have slipped under your radar.
1. Surfaces will become computational
Advances in display tech, such as paper-thin, flexible OLED surfaces with touch capability, will transform the world as we know it. We've already seen a shift from static ads to video ads on billboards across cities. In the next stage, all new screens will be ultra-thin OLEDs – making it possible for walls, mirrors and windows to be interactive displays. Prototypes have been
around for a while, but they're now reaching commercial viability, with the market forecastto reach $2.5billion by 2025.
2. The internet will overtake TV
Forecast to happen this year, the world will spend more time on the internet than watching TV. For many people that probably happened a few years ago, but as a pan-global trend, it's significant. Expect a slew of bankruptcies, takeovers and mergers in the traditional TV industry. Like the average church congregation, the TV viewing audiences is getting increasingly grey.
3. Gigabit satellite internet arrives
Existing satellite internet tends to be slower and more expensive than earth-based connectivity, whether wired or wireless. Advances in technology are rapidly reducing latency. A major turning point is expected to be three companies with ambitious plans:
Elon Musk's SpaceX Starlink constellation of 12,000 low-earth satellites, set to start launching mid-2019 with internet service by 2020
Jeff Bezos's Blue Origin partnering with Telesat to launch 3,000 satellites, from

 

Satellite startup OneWeb planning to launch 600 satellites later this year, with internet service starting as soon as 2019
There's also speculation that high-speed satellite internet could be used to bypass country firewalls, such as Chinese internet censorship.
4. Same day cancer treatment
Cancer patients frequently wait weeks or months to start treatment. Ideally, cancer treatment needs to start as soon as possible. Technology, such as the Collaborative Cancer Cloud, will soon detect and analyse cancer within hours, better predict the progress of disease, and design a course of targeted treatment also within a few hours.
5. Social media goes private
Many social media experts predict that people will increasingly pay for privacy and exclusivity. SlackPass paid private Slack channels have become a thing, enabling social media stars and content creators to charge for premium services. There's also expected to be a return to group chat as the social network of choice (remember the good old days of irc and ICQ?) on platforms such as Discord, Slack, WhatsApp and Facebook Messenger.